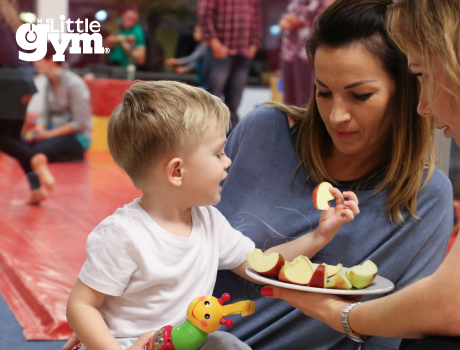 Children can be unbelievably stubborn when they refuse to try new tastes. They could not care less about nutritional value of a new fruit and they certainly have zero sympathy for their poor parents who have just wasted hours trying to cook something special. "No" means "no", and that does it! No, I'm not going to touch broccoli, or the salad, or this brownish meat thing, now how about you bring me some fish fingers and fries?


It is the kind of obstinacy that can drive parents mad. And when they get mad, they may resort to solutions that do more harm than good. The wrong approaches may include: blackmail, bribery, leveraging competiveness, or – in the worst case scenario – exhibiting anger. Arguably all of these may seem to work short-term. However their basic drawback is that they all involve using negative emotions.


How The Little Gym can be of help
TLG instructors are not just providers of physical activity and entertainment. They also do their best to promote healthy lifestyle among children, including a balanced diet. Our approach to influencing children to try new foods is consistent with our general method. You should start with small portions, cherish successes, and turn every meal into a fun activity, rather than a chore. The most important things are persistence and creating a positive and safe environment for your child. Only then will he or she dare leave the safety zone and try to do something daring – like eat a bit of broccoli.


The Little Gym Szczecin is a great place to expose your child to a balanced diet. Adjacent to our gym there is a cafeteria offering a range of salads, healthy snacks, and fruit cocktails. You are welcome to observe your child having a great time through a large window, whilst you enjoy a cup of freshly-brewed organic coffee.